Hello! I'm looking forward to getting to know you.
Here's a bit about me.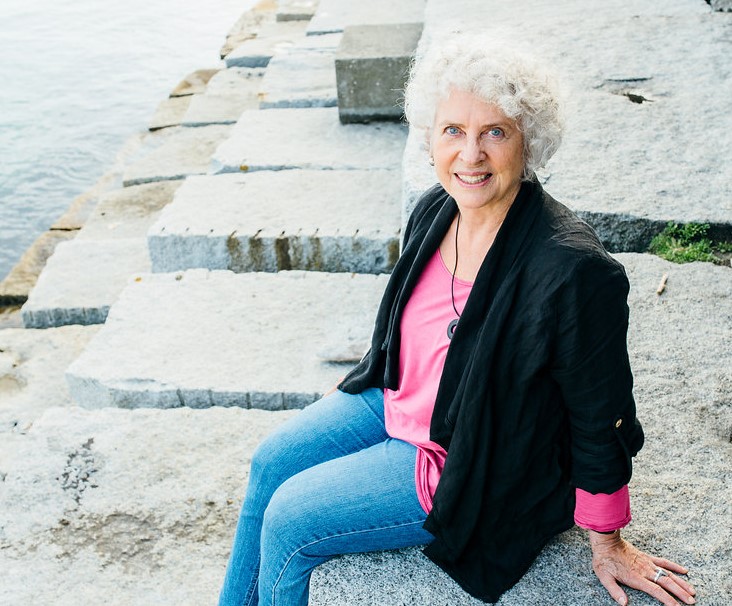 Now in my 70's, I'm well launched into the 20 to 30 years of life after 65 that ageing boomers can now expect to live.
I'm inspired and stimulated by the many examples of people in their 60's, 70's, 80's and beyond who are living lives of vitality, adventure, purpose and meaning. Many in the vanguard of the retirement revolution are writing books on the new retirement; speaking out-naming and challenging ageist stereotypes and creating a cultural upwelling of awareness of late life adult development. Their message? We need never stop learning and growing.
As a life-long-learner I find this emphasis resonant and satisfying. Over the past forty years I've had the privilege and pleasure of helping clients from eighteen to eighty-nine through a variety of challenging life transitions. I did this for ten years as a nurse and then as a psychotherapist in private practice. Now as I've entered the third stage of my life I'm excited to share what I'm learning with women and men who are at a similar stage.
I believe that the retirement transition can offer a unique portal into the potentially deeply rewarding third stage of adult life.  This can be a time of joyful vitality, expanded awareness, engagement with what matters at essence and of soulful contribution.
In my own journey, it was only in hindsight that I realized writing and publishing my book 'One Choice at a Time: A Practical Guide to Well-Being' in 2017 was a wrapping up of a period of my life. It felt like a legacy piece – and my way of sharing with my daughter what I'd been doing all those years in my office.
While I loved (and continue to love) my work as a psychotherapist, after writing 'One Choice at a Time', I realized I was ready for a change in direction. My interest and passion is to coach women and men who are going through their retirement transition to age with confidence and elan and step forward into a flourishing, joyful and purposeful next stage of their lives.
Let's partner and walk this path together.
"I can't say enough wonderful things about Susan Farling's skills. She is compassionate, perceptive, observant, pragmatic and creative. I'd recommend her to anyone." – artist in her sixties